It was a beautiful day in Pembroke as we arrived at our destination, Best Western Pembroke Inn & Conference Centre. We were staying for a couple days and wanted to take in some of the attractions travelers have found most interesting in and around Pembroke. On previous visits we had already visited OWL White Water Rafting, Algonquin Park, Pembroke Golf & Country Club and The Garrison Petawawa Military Base. These attractions are all worth a visit but on this trip to Pembroke it was all about the Bonnechere Caves we had heard so much about.
We met the owner earlier in the day to let him know we wanted to go for a guided tour of the Bonnechere Caves. He was very helpful and welcomed our party of about 8 later on that day for the last tour of the day. We arrived around 4:20 for our 4:30 guided tour but before we started our tour it was difficult to not take note of the river and its thundering rapids.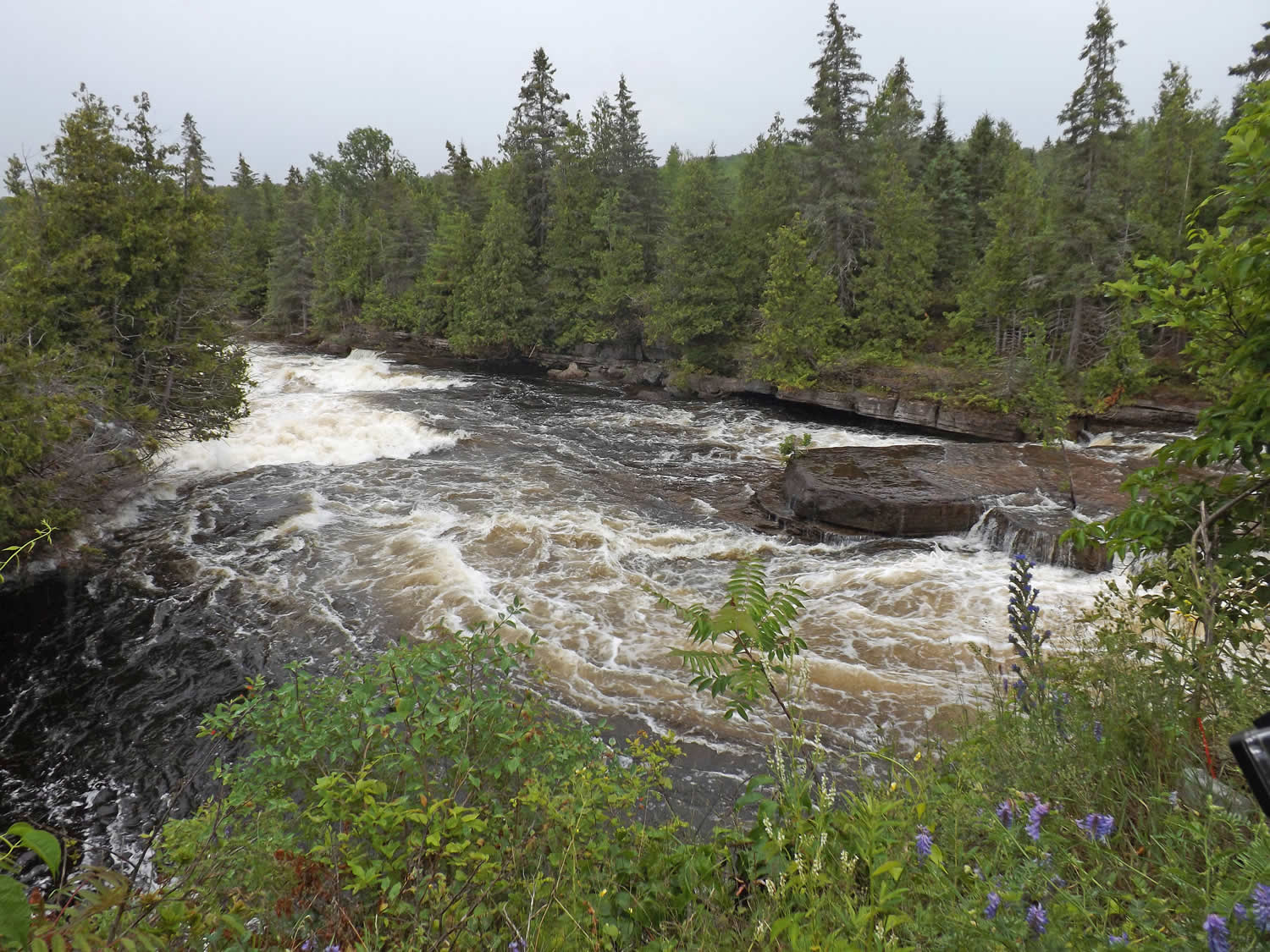 The sound of the water and natural flow of currents made it seem like the water had a mind of its own, rolling its way through every nook and cranny of the rocky shoreline.
Now to the guided tour! It began with some very interesting prehistoric history along with fossils that have to be seen to be believed. Our guide was very knowledgeable about fossils and the Bonnechere Caves. After about 15 minutes of orientation, historical refection and fossil observations we began our underground adventure into the caves.
After the tour we went to the cute little store that had even more memorabilia, keepsakes, refreshments and more. We were able to discuss and question this adventure with our trusted guide who had answers for every question. Without giving away the secrets that are revealed during the tour it must be said; "This is an exciting family adventure for travelers in the Pembroke area".
A big thanks to Chris and staff that provided a wonderful guided tour of this amazing underground cave system in Eganville.