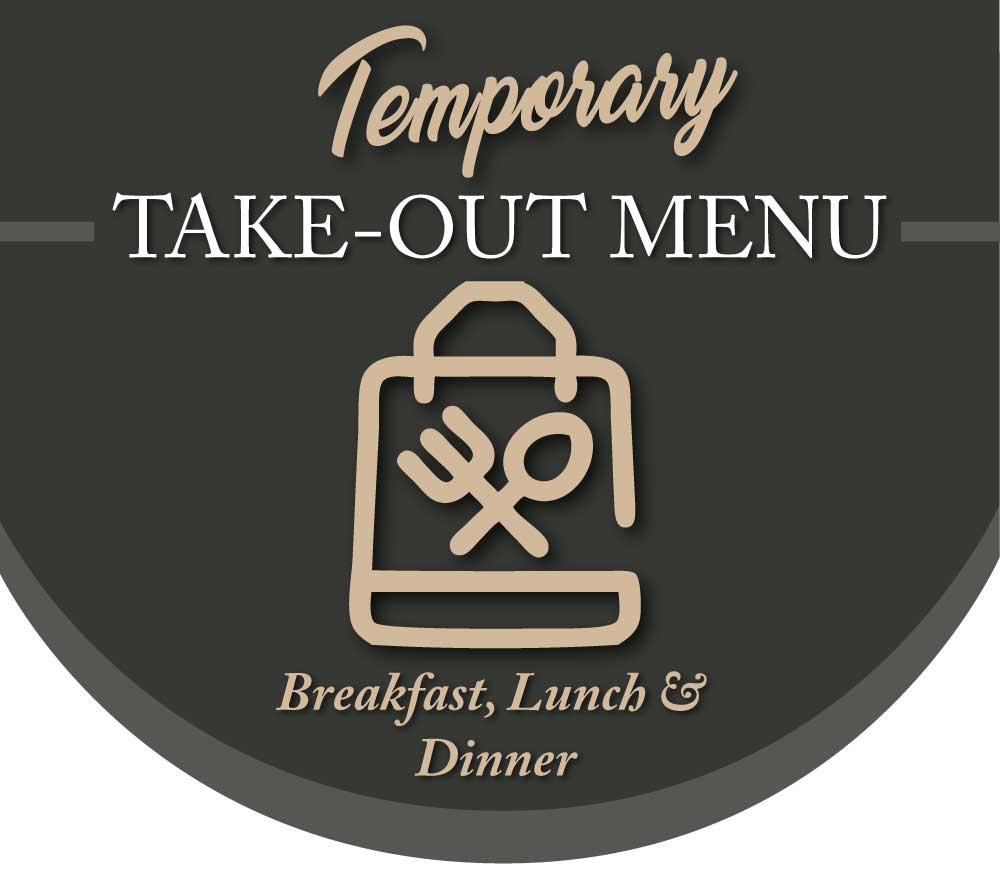 Westwinds has been serving hotel guests and locals since 1989. This experience helps us provide you with the very best dining and service at affordable prices. Unfortunately, we are currently not able to provide you with dining in our restaurant due to associated health concerns that governments claim are a health risk.
Since our kitchen and dining area are always spotless, there's nothing we needed to do internally. We've taken precautions to protect our patrons and staff by introducing a take-out menu (contactless). It's the same menu we've been offering, the only difference is take-out service only. You can order your meals from 4:30pm to 8pm, 7 days a week. The approximate wait-time for take-out orders is 20 minutes. Your order will be ready in the lobby area with your name on it. Orders will be taken on the phone at 613-735-0474 for Pembroke residents or hotel guests can dial ext. 353 on their hotel room phone.
Grab N' Go Breakfast
Can be picked up at the front desk between 5am and 10am. This is the only breakfast option now as Westwinds will be closed for breakfast and lunch until further notice.
Things to do in Pembroke Today …
During these times we want to wish all of you the very best life has to offer. Find peace, love and happiness in everything you do. Know that everything will be beautiful again and that you're incredibly important to this world.
Virtual tours of world museums.
Netflix chilling.
Have you been procrastinating about anything…time to do it!?
How is your laundry?
Go for a hike.
Talk to your dog.
Crafts, coloring and painting.
How's your pantries, closets and drawers?
Workout, yoga and stretch at home.
Face-time with your besties.
Make the best of what you have.
Love family and friends.
Is the paint on your walls looking tired?
What about those vinyl records you've had stored for decades?
Brian games though crosswords puzzles, websites like luminosity.
Is it time to re-arrange your home furniture?
Reach out to friends you have not talked to forever.
Try your handwriting skills by writing notes and stories.
These are just a few ideas for you to consider. Use your imagination, you'll likely conjure up many more! If you do, please feel free to share them in the comments section at the bottom of this page.
Thanks for your understanding,
-Best Western Pembroke Inn & Conference Centre Management