Advantages | How it Works | Frequently Asked Questions
The Advantages of Swimming in a Salt Water Pool
A couple of years ago a decision was made to convert our chlorine based indoor pool to salt water. Once we weighed out the pros and cons, it was a 'must do' to make this conversion. You may wonder what lead to making this choice. Simply put; it's a cleaner, safer and more soothing swim our guests now enjoy.
Let's break it down a little more so you can understand how a salt water pool benefits your body during and after a soothing and refreshing 'salt water pool dip':
No side effects from traditional chlorination systems
Cleaner than Chlorine based pools by nature
Chlorine may irritate the eyes and skin- salt water will not
Creates its own chlorine using salt through a process called electrolysis
Gentle on eyes and skin compared to chlorine
Salt makes water feel smooth and silky to the touch
No red eyes, itchy skin or discolored hair from chlorine
A more natural option than chlorine
Enjoy more swim time–less chemicals
How do Salt Water Pools Work?
Salt water pool systems actually create their own method of keeping a pool clean through electrolysis. As such there is no dangerous storage of chemicals associated with chlorine based pools. This cleaning process insures that the water is safe, bacteria free and always healthy. Sanitizing in a salt water pool is a natural process that requires no handling of dangerous chemicals.
You may think of the salt water oceans in our world as a comparison to a salt water pool. It's not an accurate comparison as salt water pools only contain about 10% of the salt found in natural sea water. The type of salt that is used in salt water pools is the same as table salt—very gentle on your eyes and skin.

It was our conclusion that a salt water pool out-performed a chlorine based pool in every aspect related to health, cleanliness, and body benefits. These are the main reason we choose a salt water solution vs. Chlorine.
Outdoor Patio Added in 2017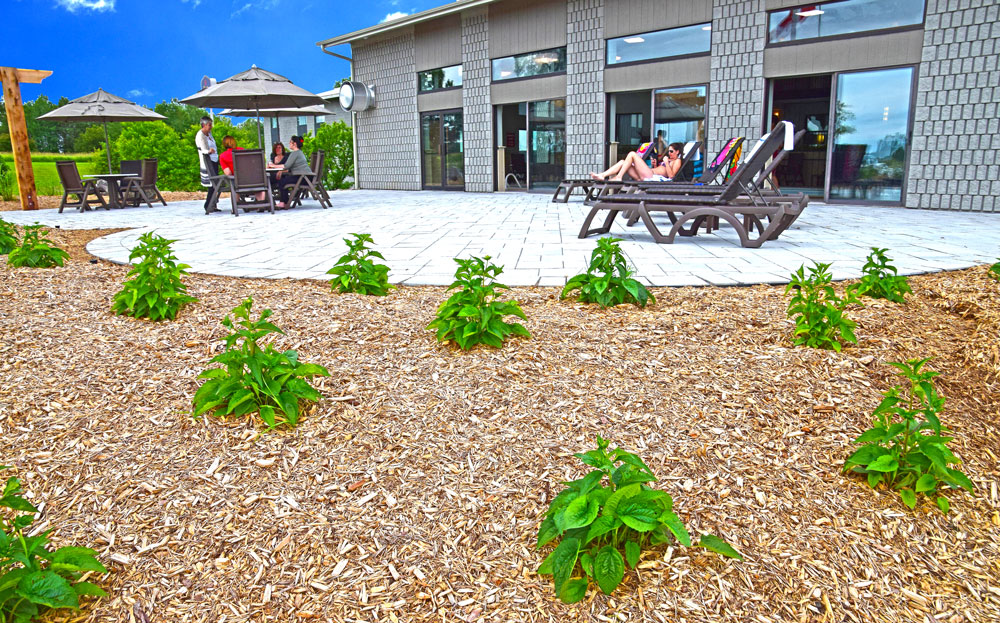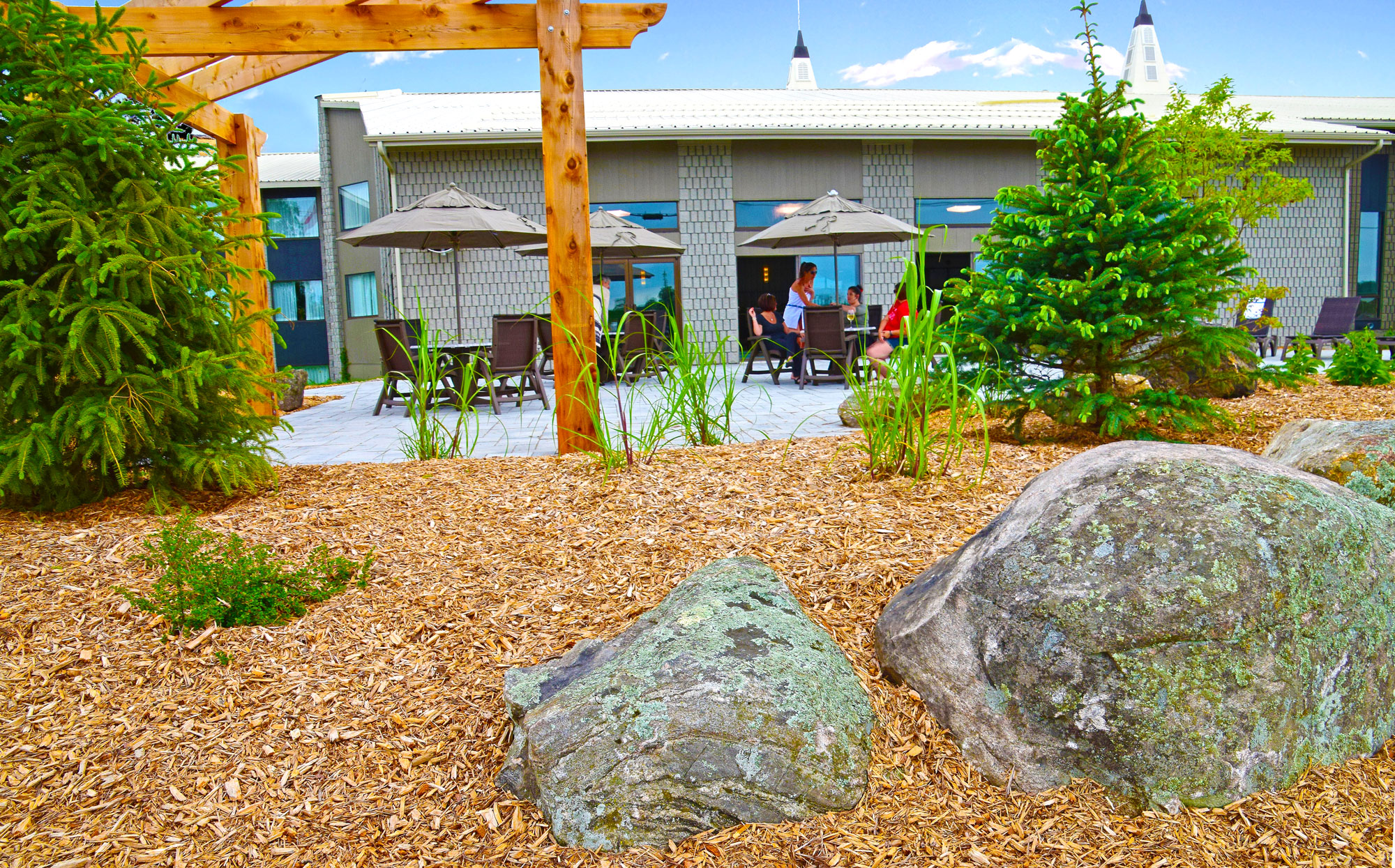 Enjoy your swim!
Frequently Asked Questions
What hours are the pool open?
Pool is open to all hotel guests – Mon-Fri 7am-10pm, Sat/Sun 8am- 10pm.
Pool is open for fitness members/drop ins – Mon- Fri 7am-10pm, Sat/Sun 8am-8pm.
Pool capacity: 15 (hotel guests need to sign out a time at the front desk, hour blocks).
Are there life jackets available?
Fitness members or guests can bring their own life jackets but we do not provide them.
Are there any pool toys available for kids?
We sell pool equipment at the fitness centre but we do not provide equipment.
Is the pool age restricted?
If you are under 16 you must be accompanied by an adult.
The pool is cleaned, tested and maintained by our fully trained professional maintenance staff. It is also good to know salt water pools are self cleaning as mentioned in this article.
Do parents need to accompany their children in the pool?
If you are under 16 you must be accompanied by an adult.
Do you have change rooms & lockers?
Change rooms, showers and lockers are located on the lower level in the fitness centre. You must have your own lock.
Are towels included at the pool?
Yes, there is a fully stocked towel shelf and used towel hamper located just outside the pool entrance door.
At what age are babies required to wear swim diapers?
We always recommend that babies wear swim diapers if they're not toilet trained.
What temperature do you keep your pool at?
The temperature of the water is 84 – 86 degrees.
Do you have any fitness programs that utilize the pool?
What kind of pool do you have?
What's the size of the swimming pool?
The pool is 30,000 gallons.