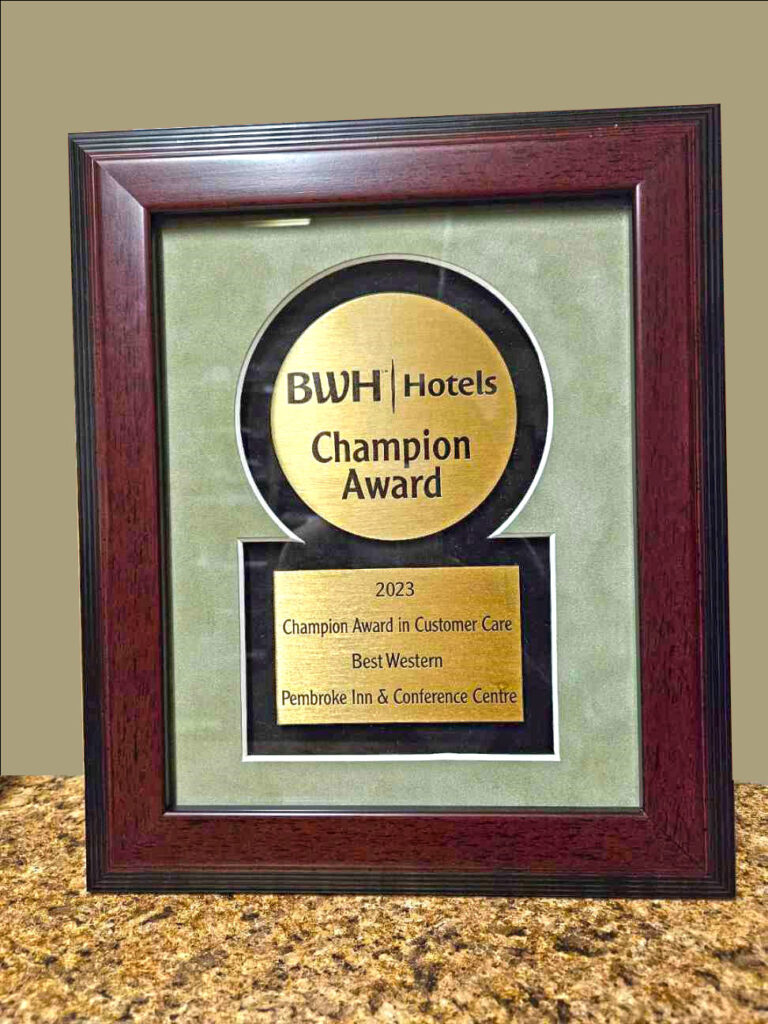 Best Western Pembroke Inn & Conference Centre – 2023 Champion Award in Customer Care
Staff of the Best Pembroke Inn & Conference Centre would like to thank our head office for the wonderful award. In a world where "no news is good news" it is so refreshing when attention to detail is noticed. On behalf of our team, we wish to also express thanks to our guests for sharing their experience while staying at the hotel. We recognize it is sharing your experience that leads to others having more confidence in our hotel. Additionally, your words may lead to awards or recognition that we take pride in receiving.
We proudly accept the Best Western 2023 Champion Customer Care Award and will continue to remain highly engaged with our guests. Some may say "we go the extra mile" for our guests but it's just the way we are; treat others as you wish to be treated.