Site Seeing at CFB Garrison Petawawa
In and around Pembroke there's no shortage of breathtaking sites to take in. In this info bulletin we'll focus on CFB (Canadian Forces Base) Garrison Petawawa. It is located about 171 KM northwest of Ottawa in Ottawa Valley (Renfrew County). In the small town of Petawawa is a robust population of military personnel found in Laurentian Hills.
There's a small town about 90 minutes west of Ottawa known as Petawawa. It's a small town found on the west shoreline of the Ottawa River. Petawawa is only about 165 Sq. Km in size. For such a small town the population is 15,000 due to the large military presence in the area.


CFB Garrison Petawawa Home Fires Park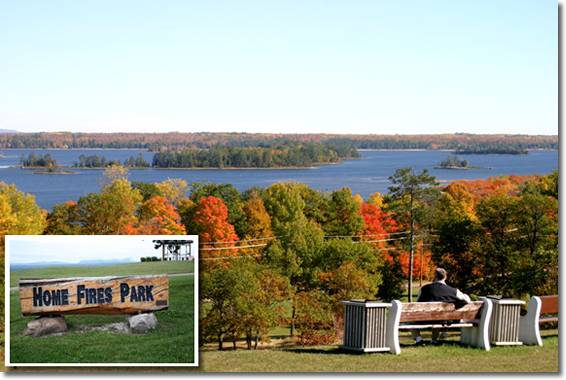 In 2008 Home Fires Park celebrated its 100 anniversary. Randy Chester is the park creator. Randy said, "There was nothing to honour the families that are left behind and keep the home fires burning," So he created Home Fires Park for military families that made a sacrifice and wanted a quiet place for reflecting on loved ones.
CFB Garrison Petawawa Military Museums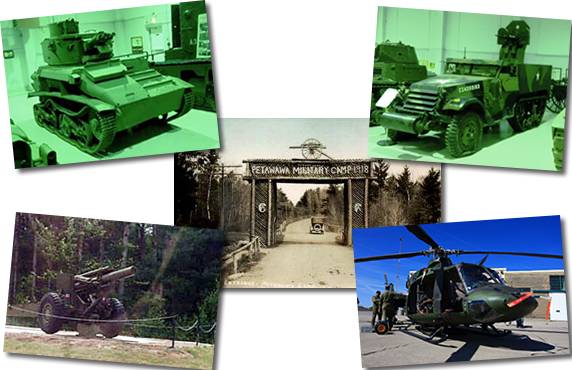 There are a group of museums that make up Petawawa's Military Museums:
The Canadian Guards
427 Tactical Helicopter Squadron
The Royal Canadian Dragoons
Our troops have been significant contributors to world peace, disaster relief and humanitarian mission. Detailed accounts of these efforts are found at CFB Garrison Petawawa Military Museums.
CFB Garrison Petawawa Millennium Trail and Centennial Park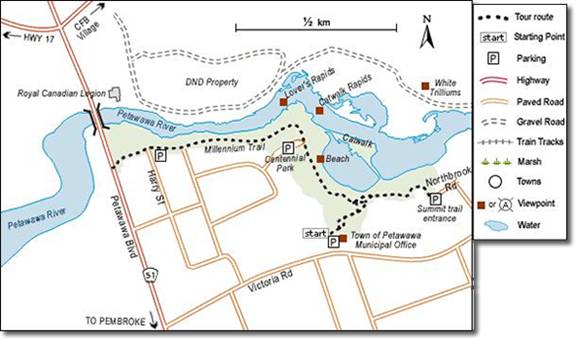 In 2000 the first phase of was completed. This is an ongoing project that was initially funded by:
Canadian Millennium Partnership Program
CFB Garrison Petawawa
Donations from local residents
Ontario Trillium Foundation
Local businesses
Main Street Ontario
In the coming years locals created the paths hikers of all walks (no pun intended) have come to enjoy. You'll find a mix of natural and concrete based trails surrounded by plenty of green foliage. CFB Garrison Petawawa Millennium Trail and Centennial Park is Phase 1 of the Emerald Trail.
Ottawa River Waterway
Go back in history and see what Samuel de Champlain explored on the Ottawa River in a birch bark canoe over 500 years ago. This waterway was once known as the Temiskawa Waterway. In fact some local folks still refer to it as such.
It was a system of water that was not possible for small boats to go through. Today, you can see the historical waters of Ottawa in a small craft. Your voyage will include 6 different portage points that will allow you to travel from Montreal (St.-Lawrence Seaway) to the tip of Lake Temiskaming in Northern Ontario.
Kayaking in Petawawa
Navigating through the Emerald Necklace Trail System in Petawawa is a mix of trails and portage. Enter the kayak and rafting trail to experience paved walks along the Ottawa River. Take in some of the most beautiful scenery known as the green of 'emerald' scenery.
You'll see how this waterway used to look through the eyes of early settlers. As you move through your adventure, storyboards explain many of the monumental points you encounter.
We have not listed all the fun tourist sites found in Petawawa in this info bulletin, just the ones out-of-town visitors find most interesting. There are countless other sites to see that will leave you with memories of a lifetime.
Bring your camera and family to tour the many great sites Petawawa has to offer.