After decades of providing accommodation to sledders we've compiled a list of frequently asked questions. These common questions are listed below for your convenience. If you have a question that is not shown below please contact our guest services team.
How do we find out the current Snowmobile Trail Status?
Can snowmobiles drive on the roads in Ontario?
Where do I get a trail passes?
How far is the hotel from Ottawa or Toronto?
The hotel is located about 4 hours from Toronto or 1 ½ hours from Ottawa.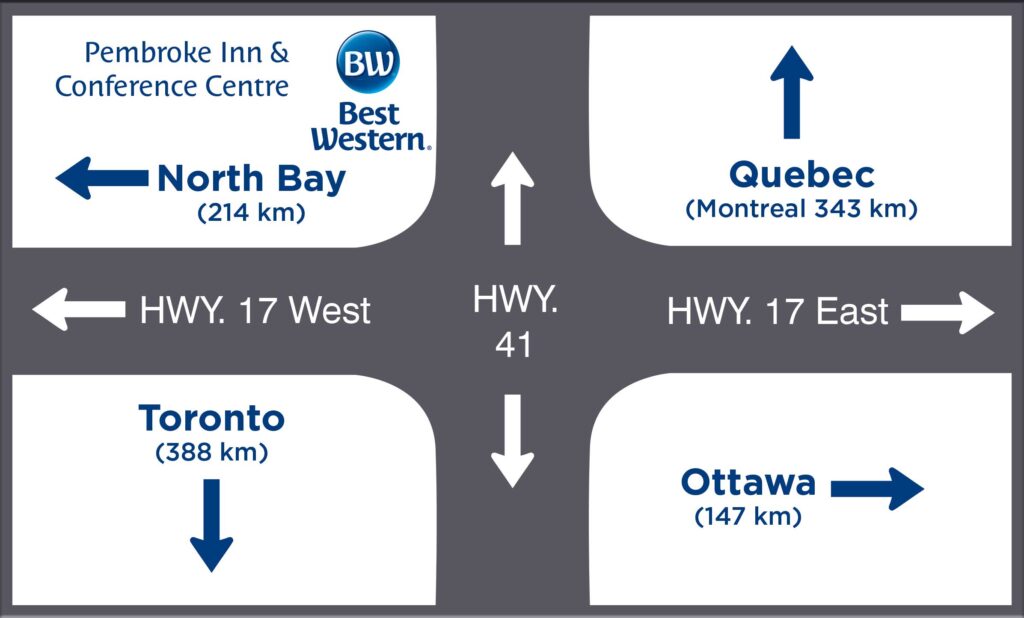 Does the hotel offer any incentives to sledders?
How much does it cost to stay and sled at Best Western Pembroke?
Our premier hotel package for snowmobilers is $120/PPDO for an overnight stay. Includes a sledder's survival kit, breakfast, dinner and accommodation.
How big is the trail system that I can access from the hotel?
In 2022 the trail system you have access to is about 30,000km if all trail are groomed and accessible.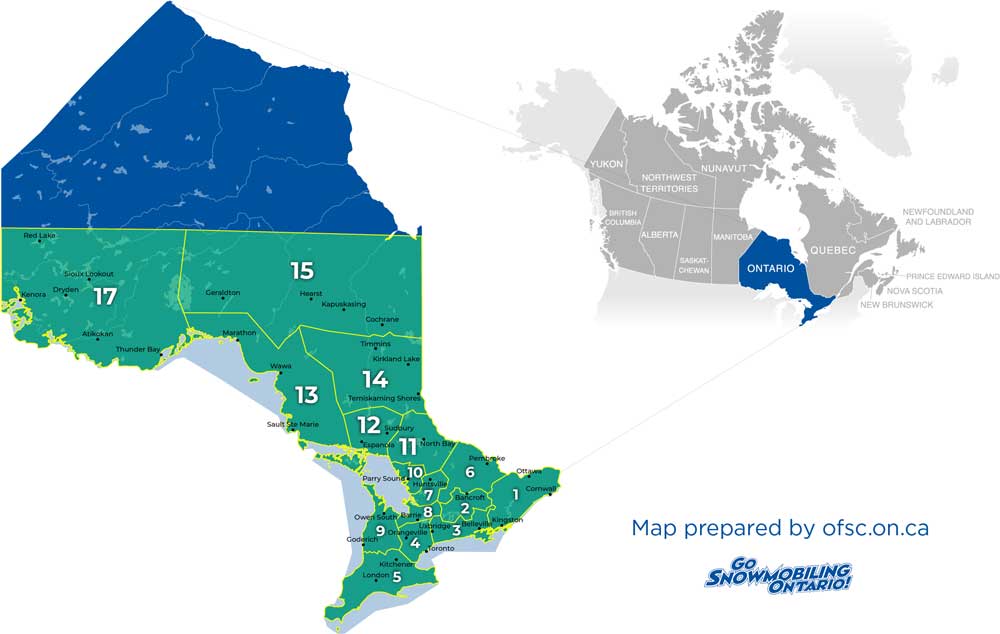 District 1
Kingston, Ottawa, Cornwall
613-543-0374
Upper Canada Snowmobile Region
District 2
Kawarthas, Bancroft, Mazinaw
613-478-5916
Central Eastern Area Snowmobile Region
District 3
Port Perry, Rice Lake, Sharbot Lake
705-295-3473
Southeast Snowmobile Region
District 4
Newmarket, Orangeville, Sutton
289-231-1114
South Central Snowmobile Region
District 5
Strathroy, Grand Bend, St Thomas
519-539-5151
Southwestern Ontario
District 6
Haliburton, Bancroft, Ottawa Valley
1-877-376-7669
Snow Country Snowmobile Region
District 7
Muskoka
1-800-328-7245
Muskoka Lakes Region
District 8
Barrie, Midland, Orillia
705-534-0097
Mid Ontario Snowmobile Trails
District 9
Grey Bruce, Perth, Huron, Wellington
519-986-2861
Midwestern Ontario
District 10
Muskoka/Parry Sound – Georgian Bay Region
705-746-7663
Parry Sound Snowmobile District
District 11
North Bay, Mattawa, Burk's Falls
705-495-4333
Near North Trail Association
District 12
Sudbury, Espanola, Manitoulin
705-693-7669
Sudbury Trail Plan
District 13
Algoma Country
705-356-5757
Algoma Sno-Plan Affiliation
District 14
New Liskeard, Kirkland Lake, Timmins
1-888-828-2766
Timiskaming Abitibi Trail Association
District 15
Cochrane, Kapuskasing, Hearst
1-877-287-2457
Northern Corridor Du Nord
District 17
Thunder Bay, Dryden, Kenora
1-807-938-7513
North Western Ontario
* Who manages the local snowmobile trails?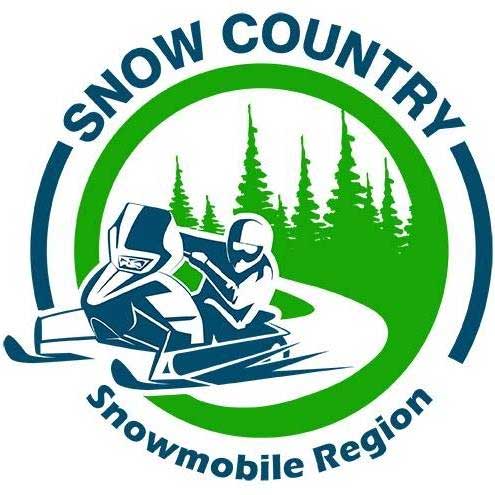 Snow Country OFSC district 6
40484 ON-41,
Pembroke,
ON K8A 6W5
Call: 877-376-7669
How do I access the trails?
Access the trails directly from the hotel off TOP B trail in Pembroke.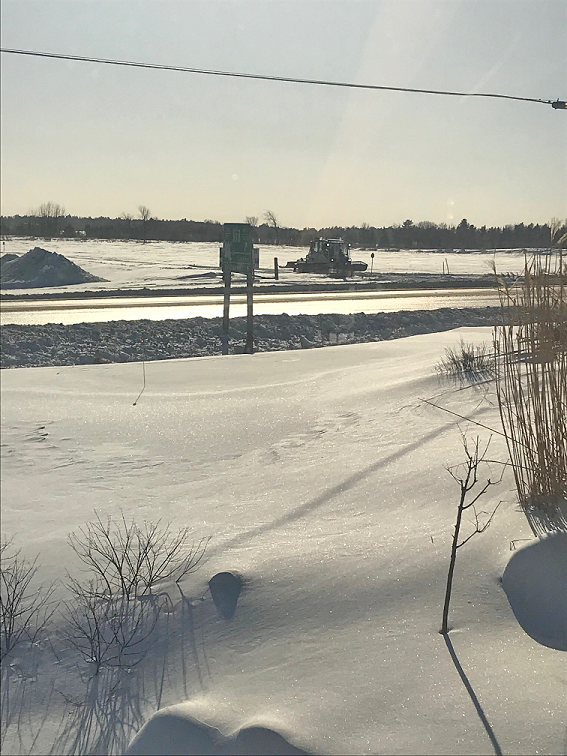 Above: Photo shot from the entrance of Best Western Pembroke Inn showing a snow grooming machine on TOP B trail.
* We express our gratefulness to all the land owners allowing access to the snowmobile trails.