Every year our hotel goes through an inspection by head office. This inspection occurs yearly and is intended to ensure every hotel meets or exceeds the standards set forth by Best Western Hotels and Resorts.
Property inspections are mandatory for each Best Western hotel. The inspectors look at housekeeping and maintenance as the main criteria to form a grade.
We are proud to announce the results of our latest inspection.
Housekeeping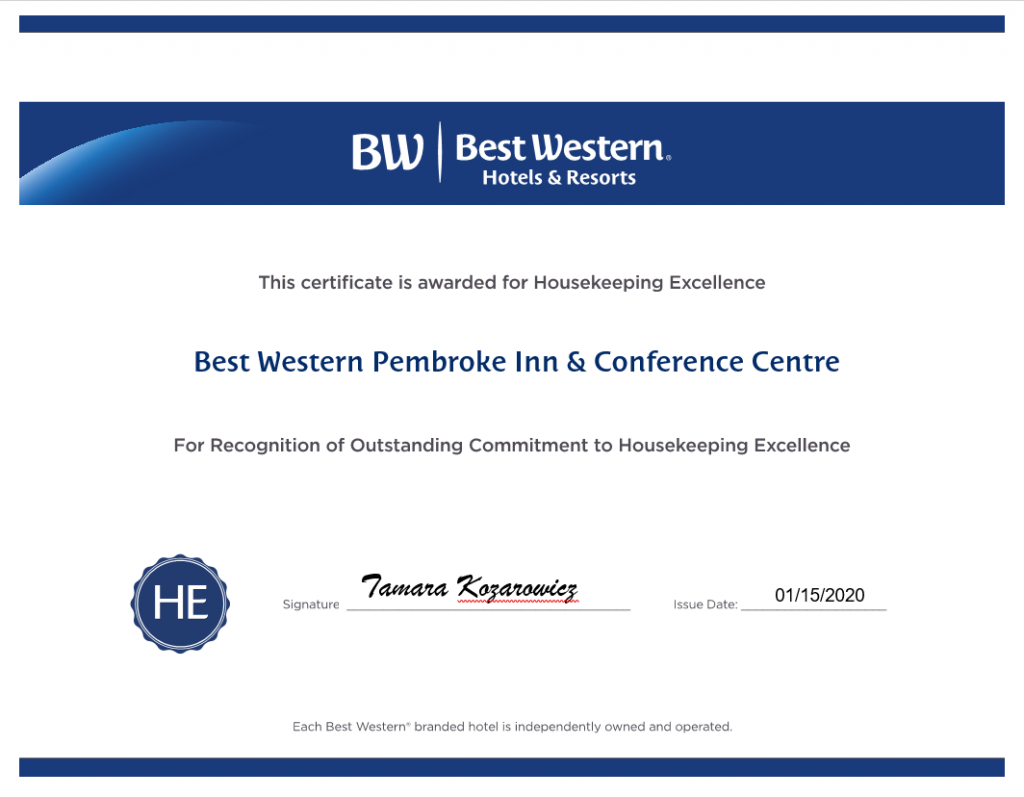 Maintenance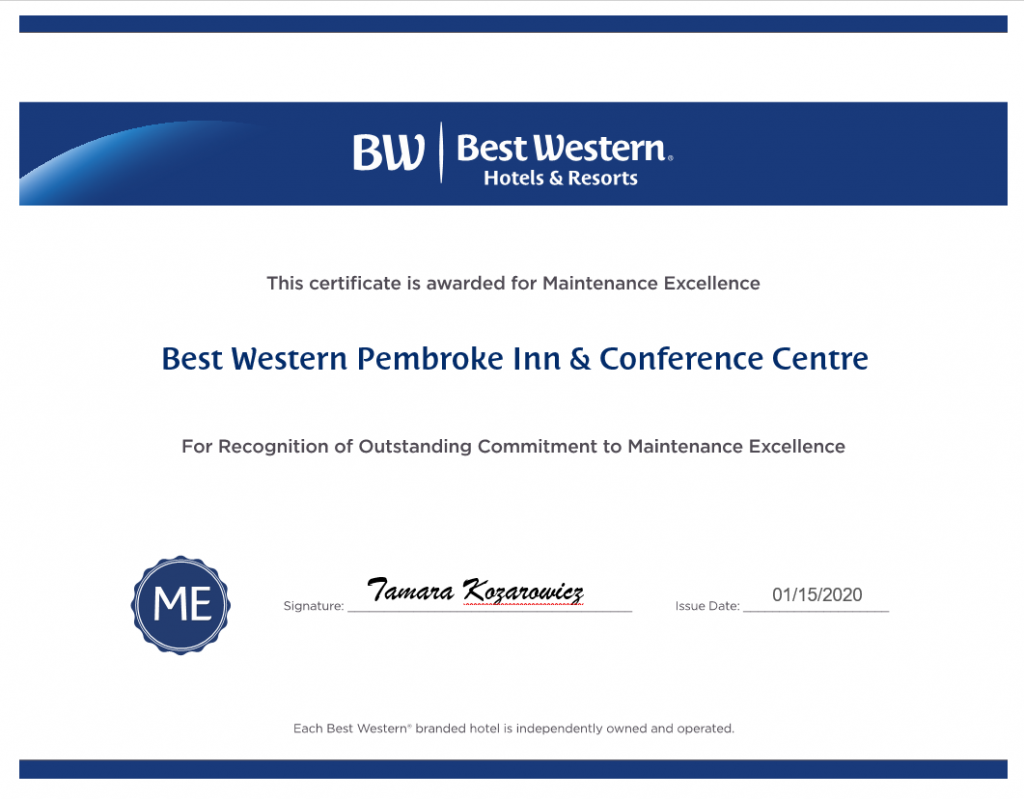 We are proud of our housekeeping a maintenance team who are the real heroes behind our property score.
Thank you for all you do!