BEST WESTERN PEMBROKE INN & CONFERENCE CENTRE RECEIVES ELITE CAA BEST OF HOUSE KEEPING AWARD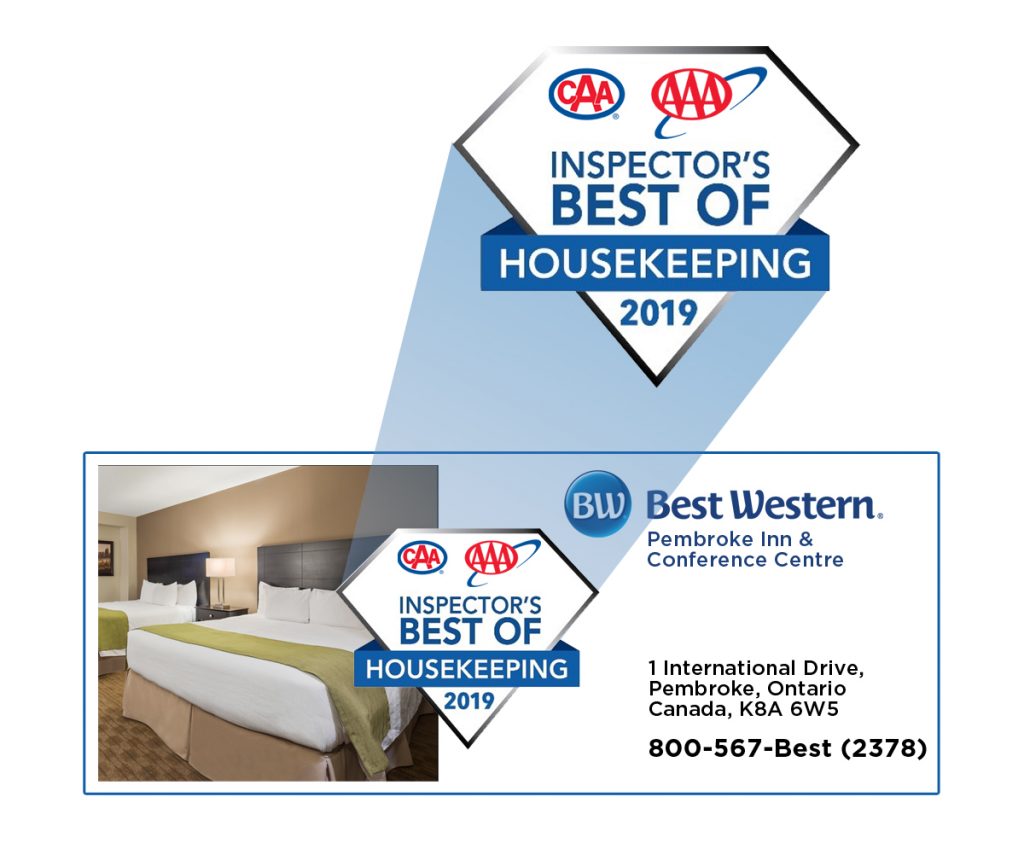 In September, 2019 this sought-after hotel housekeeping award was presented to the hotel. It's only awarded to the top 25% of hotels in North America by specialized CAA inspectors. After a rigorous inspection of this hotel property the CAA inspector acknowledged the hotel's high standards for condition and cleanliness. The role of a housekeeping team in a hotel is often understated but there can be no mistake when it comes to housekeeping awards—it's directly attributed to housekeepers that truly care.
A hotel's housekeeping staff can make or break a guest experience with the TLC (or lack thereof) put onto preparing the hotel for a great guest experience. It can go unnoticed as it becomes a standard of guest expectation but there's always a hard-working group running in the background that need to be recognized for who they are—the underlying heroes that help make an amazing guest experience.
This housekeeping team is our pride at the hotel. They are meticulously conscious of what each guest expects from us and aim to exceed those expectations. Maureen Way- Owner