Pie Throwing For a Cause Raises $500 for Wendy
Wendy Johnson works in the kitchen in the dish pit. She is going to the Vancouver Special Olympics this August to compete in 5 pin bowling and needs to raise $1000 to help offset her expenses. Best Western Pembroke Inn wanted to help Wendy. We decided to have a pie throwing contest. Here are some of the images from that day where our executive chef of Westwinds Restaurant and the General Manager of the hotel seemed to be prime targets of the pie throwers.
Dale and Jon were not sure how the day would turn out but wanted to make sure every pie-thrower knew they would be willing targets. It did not take long for the crowd to respond. Unfortunately for Dale & Jon they both ended up pie-faced. However they were instrumental in motivating the crowd for donations to help reach Wendy's goal of competing in the 5 pin bowling in the Vancouver Special Olympics.
There were no losers this day because the goal was to help Wendy raise the funds she needed to compete in Vancouver. After All pies were tossed $500 was raised which gets Wendy half way to Vancouver.
A big thanks for all donations, pie-throwers and receivers…we are half way there!
How can we help Wendy get all the way to Vancouver? We're $500 short!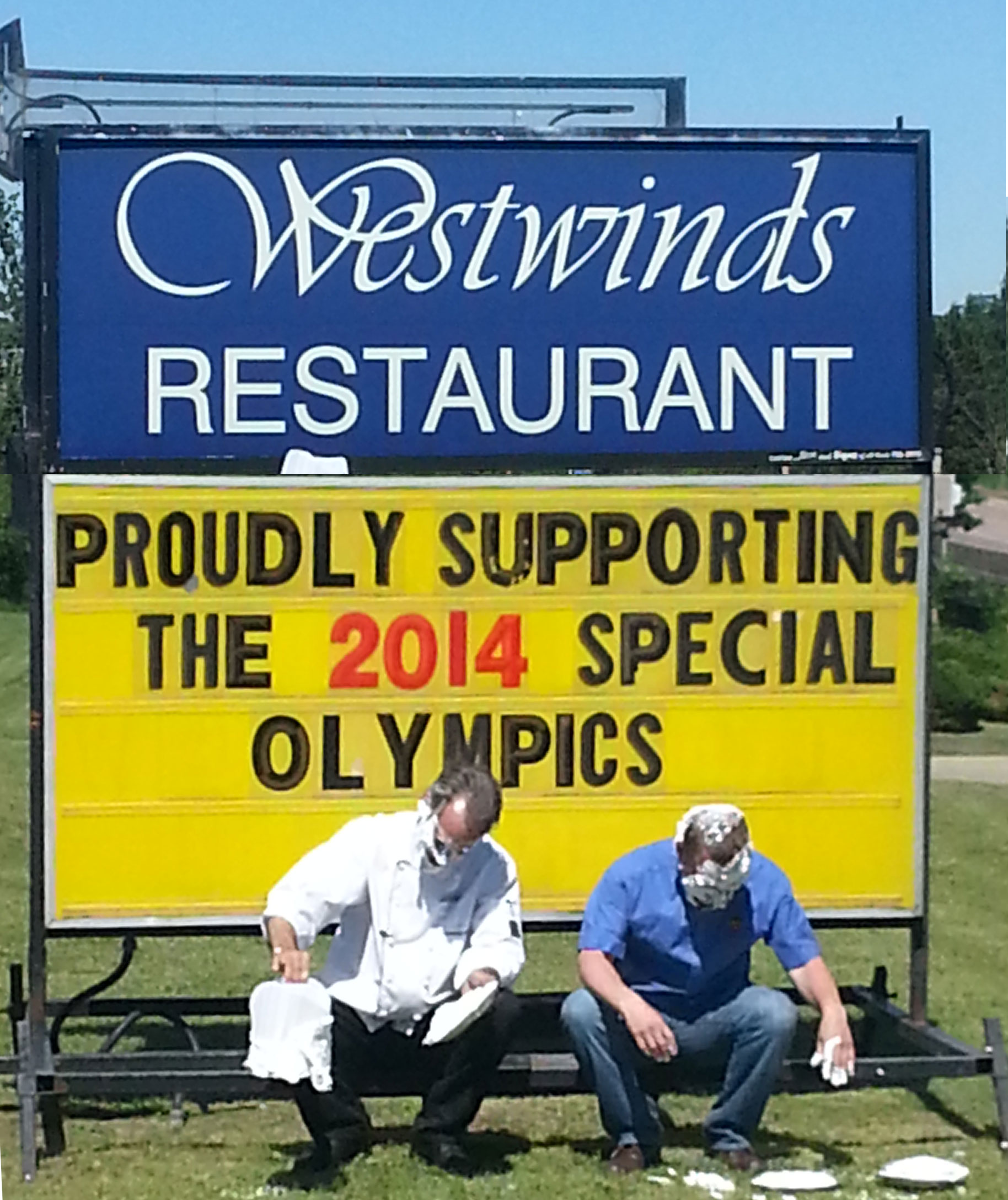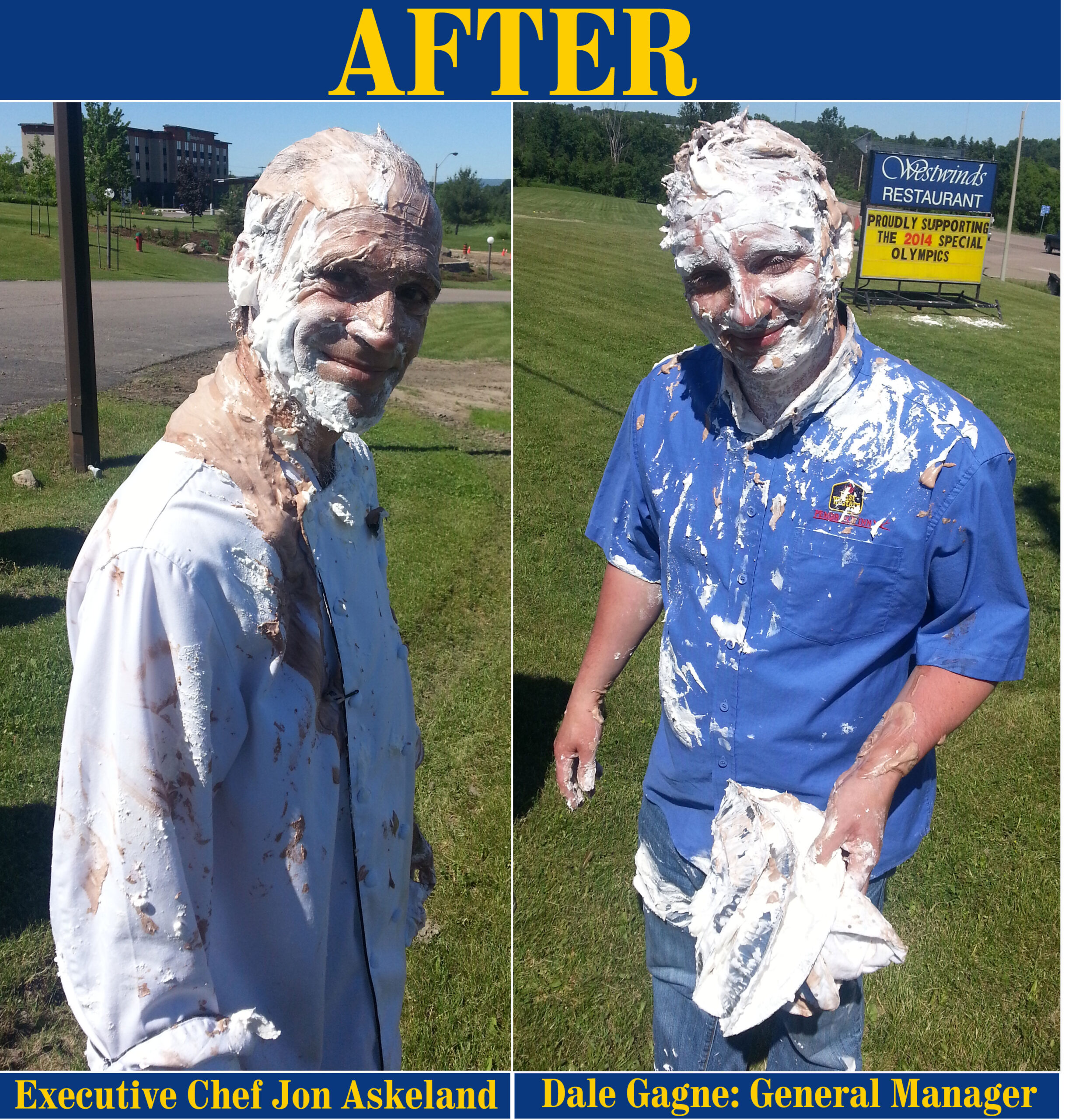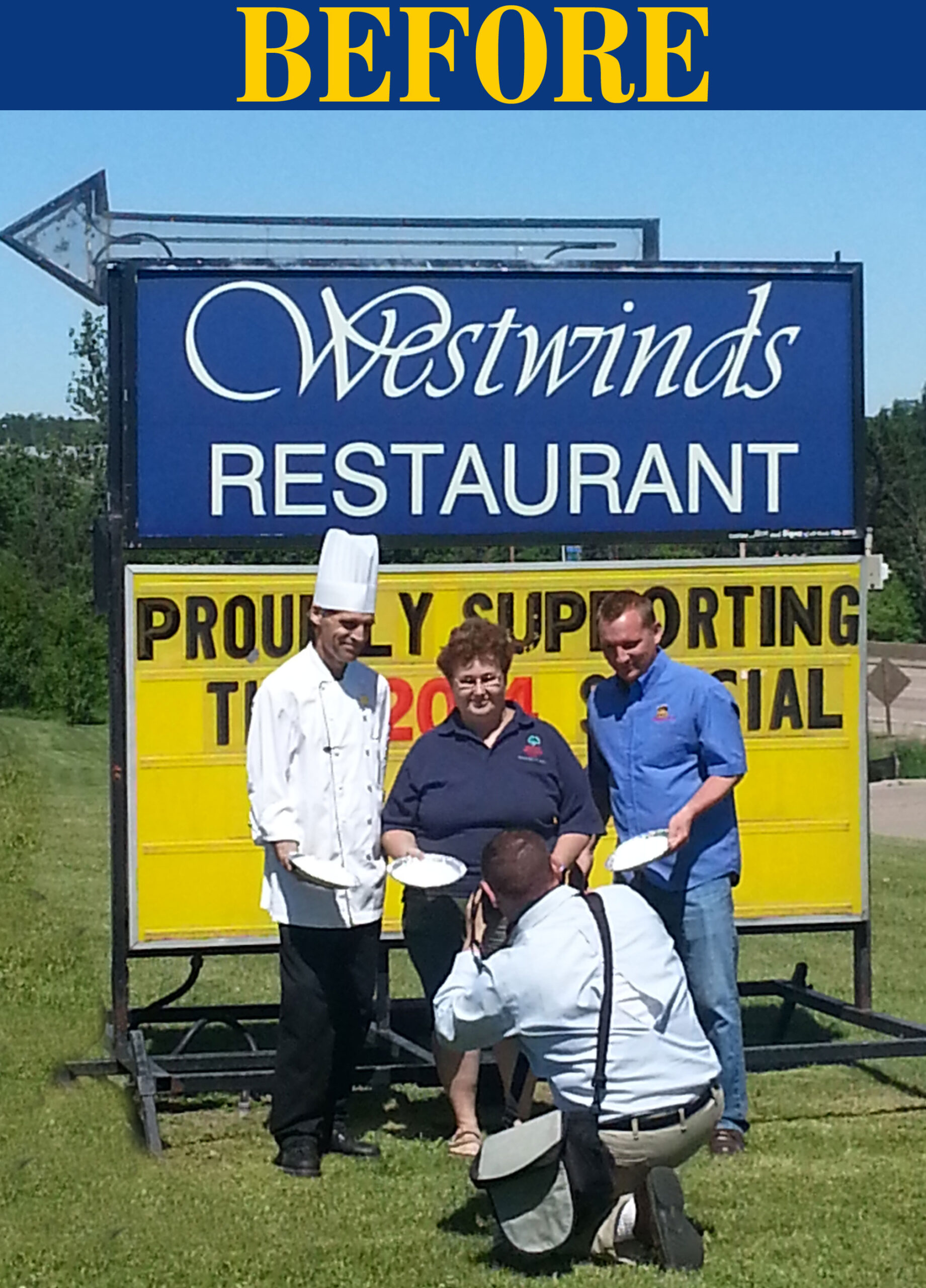 50/50 Draw June 29, 2014
On June 29 we'll be announcing the winner of the 50/50 draw at Westwinds Restaurant. Tickets can be purchased at Westwinds Restaurant during regular business hours:
Hours of Operation
Monday To Thursday: 6:00AM – 10:00PM
Friday: 6:00AM – 11:00PM
Saturday: 7:00AM – 11:00PM
Sunday: 7:00AM – 10:00PM
The winner will be announced on our Facebook page on June 30, 2014. Due to privacy concerns we will not post the winners full identity. E.g. If John Smith from Petawawa was the winner we'll post 'John from Petawawa was the winner'. In order for John to redeem his prize he will be required to appear at Westwinds Restaurant to personally accept the prize.