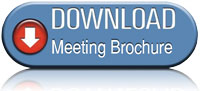 Bring Your Meeting To Best Western Pembroke Inn & Conference Centre
The BEST WESTERN Pembroke Inn & Conference Centre features over 10,000 square feet of well-appointed and flexible meeting space. Our Conference Centre is located on a dedicated level of the hotel and can accommodate up to 400 guests in a variety of meeting arrangements.
Our conference level facilitates multi-functional rooms, depending on the needs of your event. A description of the rooms is as follows:
The hotel lobby features intimate conversation areas for casual discussion and relaxation. Let our experienced staff cater to your conference!

Our Conference Services include:
A full range of audio/visual and presentation equipment
Customized menu planning
Meeting and conference packages available
Secure hard wired high speed access and free WiFi
Totally climate controlled