Ring in 2019 with Fun, Live Music & Laughter
We're excited to announce the 2018 New Year's eve party at Best Western Pembroke Inn & Conference Centre. In the past we've been consistent with the theme dinner, dance and midnight party favours. This year we are adding comedy to the New Year's Eve party theme. We've invited Yuk Yuk's to the party and they gladly accepted.
Station Hill (Stacy Graveline and Band) will be performing at around 8PM. They bring a unique style of rockin' tunes to the party that we know you'll enjoy.  The last time they played at the Nelson Street Pub in Pembroke it was an absolutely packed the house!
New Year's Eve Event Details
featuring…
Yuk Yuk's & Station Hill
Date: Monday, December 31, 2018
Place: Best Western Pembroke Inn
Time: Dinner 6:30pm/Band and
Entertainment: 8pm
Roast Beef Buffet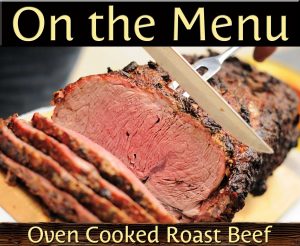 Bread and butter
Chef's choice salads
Inside round of roast beef with pan gravy
Roasted potatoes
Vegetable medley
Assorted pies
Assorted squares
Assorted cakes
Tea and coffee
Creamy pasta
Pepperoni pizza (late lunch)
3 Ways to Join the Party
1) Dance & Comedy
Includes Party Favors, Champagne Toast, Midnight, Pizza Snack, Dance and Yuk Yuk's comedy. $45/pp
2) Dinner, Dance & Comedy
Includes Roast Beef Dinner Buffet, Party Favors, Champagne Toast, Midnight Pizza Snack, Dance & Yuk Yuk's comedy.  $85/pp
3) Dinner, Dance, Comedy & Stay Overnight
Includes everything in package #2 plus overnight accommodation with made to order breakfast. $160/pp
Take the Elevator Home