Algonquin Park Family Canoe Trip
Available From June 1 to October 1
We have taken care of the planning for you so all you have to do is arrive at your canoe at the start of the Barron Canyon Trail and get ready for a 6-7 hour adventure in the beautiful Algonquin Park. There are plenty of spots to stop along the way for a picnic, swimming and bird watching. When your canoeing adventure is finished, just leave it where you started and head on home.


Canoe Picnic Lunch Family Package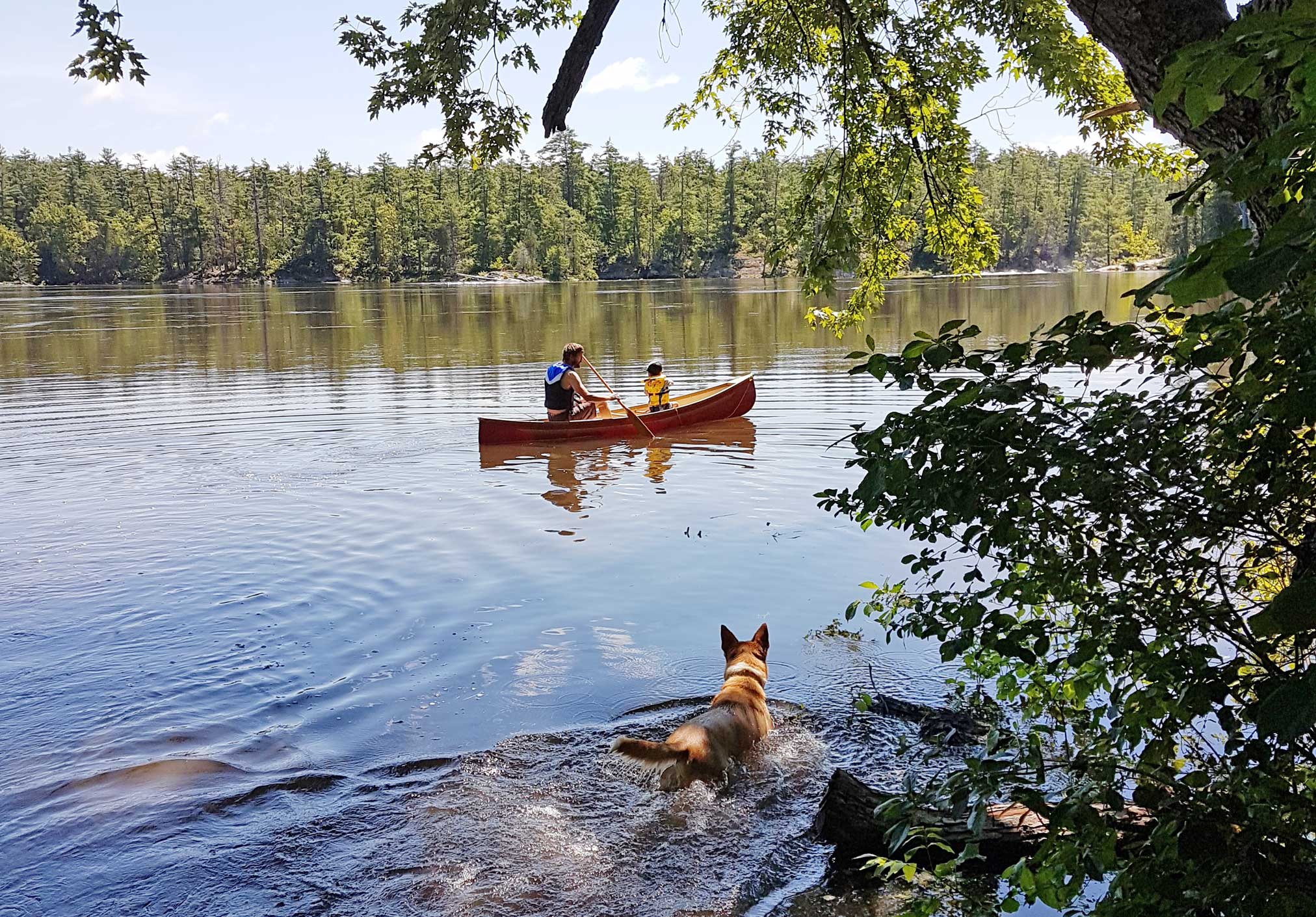 Spend a day with mother nature in Algonquin Park! With this hotel package we have included a one night stay for 2 along with canoe rental. This does not mean there are no more options available to you. Adding options to your paddling/ canoe trip can be specified below in the Available Add-On section. The rate of $135/person is based on 1 adult, 1 child, canoe rental and overnight stay in one of our
double queen bed rooms
.
Note
: Each canoe holds 4 people, if there are 3 kids or more, another canoe will be required. All packages are non-refundable and must be booked at least 4 days prior to departure to guarantee availability. Credit card needed at time of booking. Paddles/Life jackets and Waiver form need to be signed prior to picking up your canoe.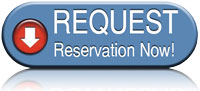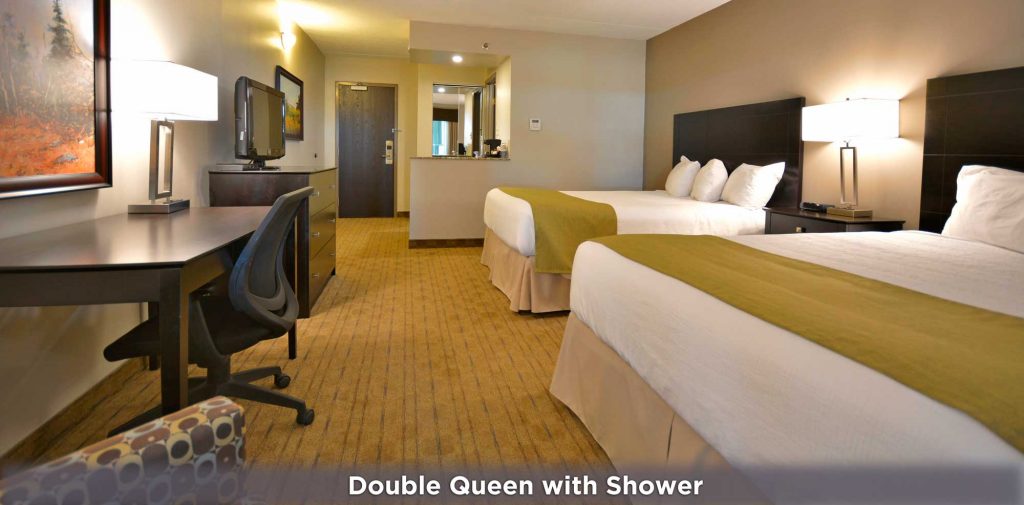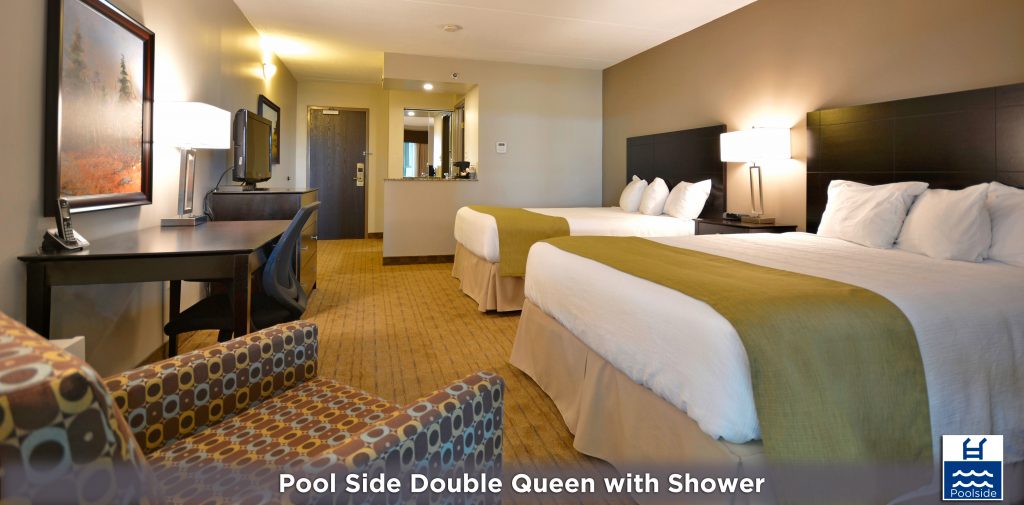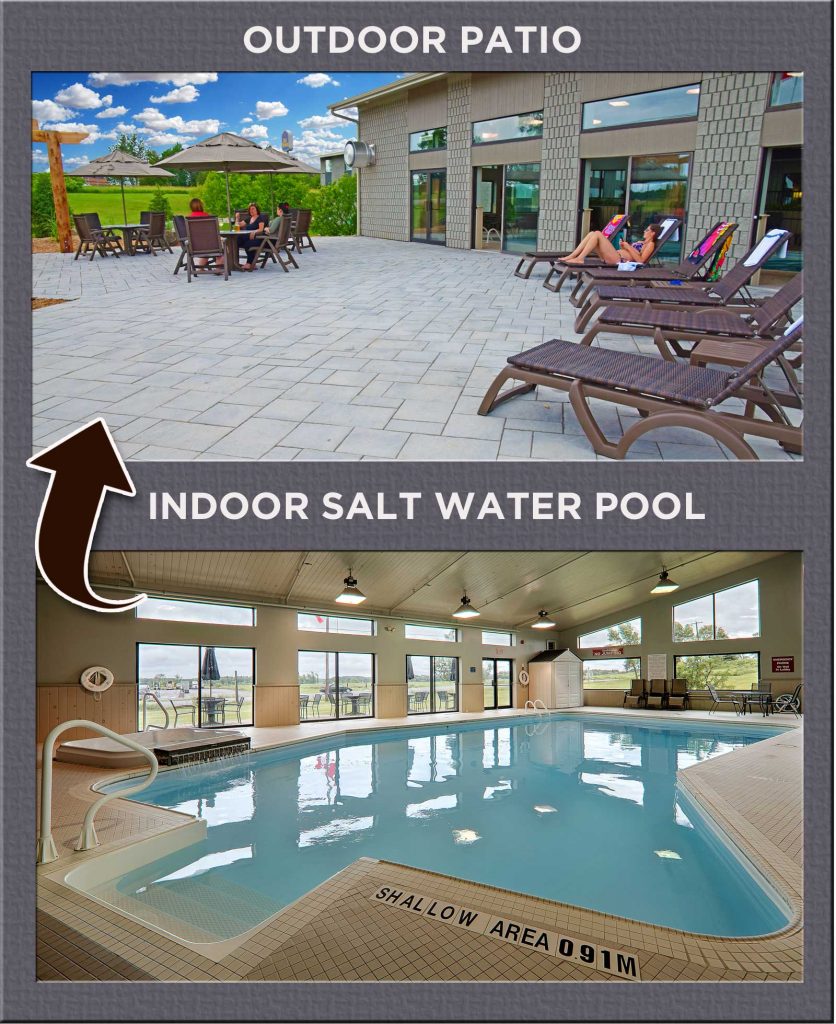 We offer a variety of rooms and suites that are priced accordingly. In this package we recommend staying in one of our double queen rooms which are located poolside or non-poolside. The size and layout of these rooms are similar but we think you and the kids
will love the poolside upgrade
. When you book this package, online room options are available so you can specify which room you want to stay in.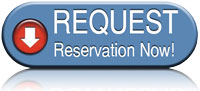 You may want to
add more
to your canoeing adventure. We've made it easy for you to upgrade your package with the following enhancements…
Poolside upgrade
Bring your dog who can canoe and stay with us
One Extra Canoe
Hotel Dinner (Adults)
Hotel Dinner (Kids)
Shoreline Lunch
One Extra Night Stay (No Canoeing)
Two Extra Nights Stay (No Canoeing)
Three Extra Nights Stay (No Canoeing)
These options are available in the secure booking form at the bottom of this page.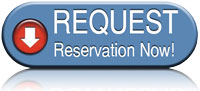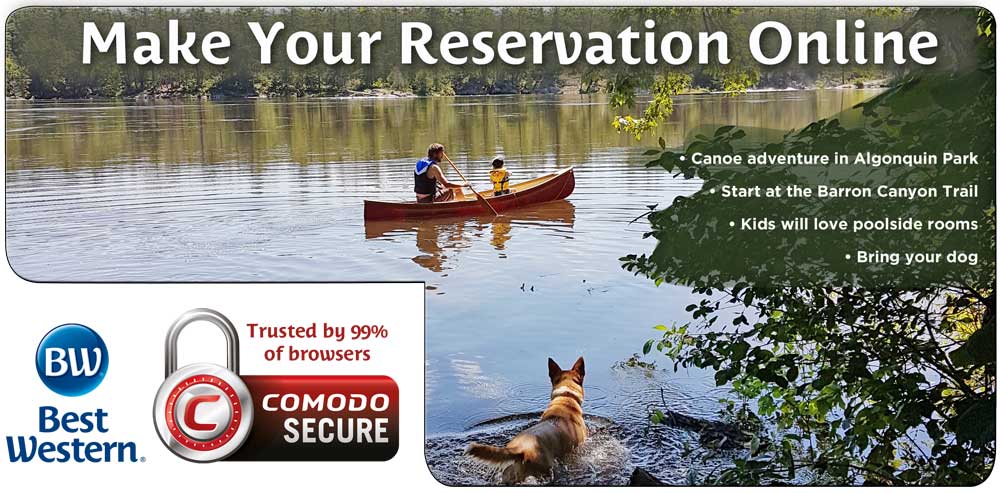 If you are seeing this message the hotel package you are looking for is not currently available. Please check our hotel packages to see what hotel deals are live.