All Motorcycle Riders save with Harley-Davidson Rates & Coupon Codes
BEST WESTERN Pembroke Inn & Conference Centre is the Ottawa Valley's premier hotel for touring motorcycle riders. We are conveniently located at the intersection of the Trans Canada Highway (17) and Highway 41 in Pembroke. Feel free to learn more about the hotel features riders have come to enjoy over the years.

Hotel Package Includes:
Overnight stay
Dinner for two
Hot tub & saunas
Full hot breakfast
* Rider amenity kit
Washing station (with wipe-down supplies)
* Rider Amenity Kit
Bonus when you book the Valley Cruiser Package
Antibacterial Wipes
3 Afterbite Sting Swabs
1 First Aid Quick Facts Card
5 Bandage Strips
1 Blistex Packet
1 Premium Sunscreen Packet
2 Antiseptic Swabs
These items are packaged in a convenient nylon pouch with 2 Wet Ones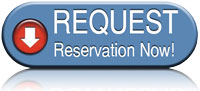 The next time you are planning to tour the Ottawa Valley make sure you look us up! We take rider-friendly badges to an unsurpassed level. It is our goal to insure your stay exceeds your expectations so that you'll return again.
2 Ways to Book your Valley Cruiser Package
When you book accommodations with BEST WESTERN Pembroke Inn & Conference Centre you will always receive a special bonus.
Book the Valley Cruiser package at $110 *PPDO
Receive a 15% discount off the current flexible rate
*Per Person Double Occupancy
Helpful Resources: Ride The Highlands


Enter Your Coupon Code Below
If you are seeing this message it means there are no current coupon code offers. Please return back next year to learn more about what special incentives we have for motorcyclists touring The Valley.
Save
Save